5G and Internet of Things (IoT) – Best Explained In 7 Mins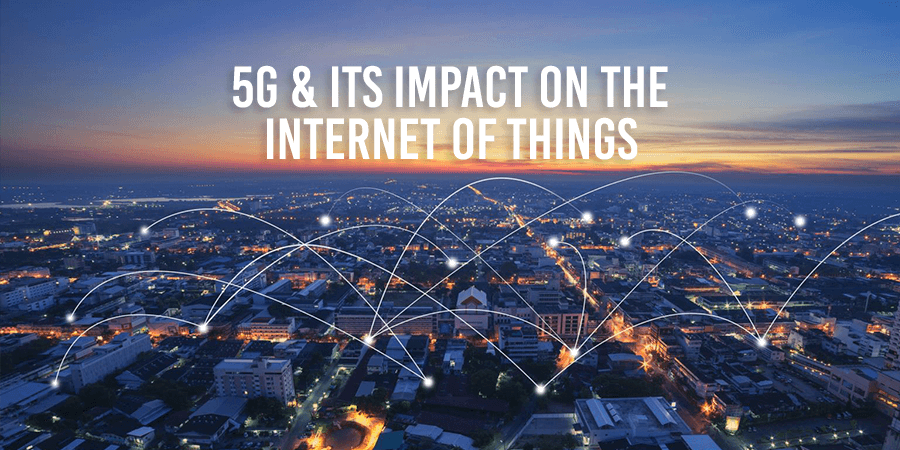 5G and Internet of Things (IoT) – The Internet of Things (IoT) is rising as the number of connected devices is set to increase from 700 million to 3.2 billion by 2023. While there are a number of factors contributing to this rise. One of the most important will be the development of 5G networks.
The upcoming launch of the fifth generation of cellular mobile communications or 5G is great news for the IoT market. This is primarily due to the fact that 5G networks. And will go a long way towards improving the performance and reliability of these connected devices. Here's why.
Data-Transfer Speeds in 5G and Internet of Things
The commercial success of any IoT is ultimately tied to its performance. Which is dependent on how quickly it can communicate. With other IoT devices, smartphones and tablets, software in the form of its app or website. With 5G, data-transfer speeds will increase significantly.
According to reports, 5G will be 10 times faster than current LTE networks. This increase in speed will allow IoT devices to communicate and share data faster than ever.
When it comes to smart home devices. For example, this increase in speed helps to reduce lag. And improve the overall speed at which connected devices send and receive data and notifications.
Besides smart home devices, nearly all IoT devices will benefit from greater speeds including those with healthcare and industry applications.
Greater Network Reliability in 5G and Internet of Things
In addition to the increase in speed, 5G networks will operate more reliably creating more stable connections. Having a reliable and stable network condition is extremely important. For any IoT, but especially for connected devices like locks, security cameras. And other monitoring systems that depend on real-time updates.
With the ability of a 5G network to handle more connected devices. Consumers will benefit from the greater reliability of their connected devices.
The high-speed connectivity, very low latency. And greater coverage that will arrive with the next-generation network will be key for IoT devices. To take advantage of these improvements, manufacturers must first invest in building 5G-compatible devices.
Manufactures must equally embrace quality assurance testing to ensure their new devices. And software function and perform as intended across a variety of conditions. If not, many new devices will flop as a result of bugs. That will reduce the potential gains that 5G has to offer.
IoT Testing Advice in 5G and Internet of Things
To better prepare for your current and future IoT testing campaigns, discover testing advice that can help you execute a better test for your IoT projects.
Expand Test Coverage
First, IoT tests need a large test coverage. The commercial success of an IoT is linking to its ability to be compatible. With many new and old smartphones and tablets. Because of fragmentation, it is not easy to build an IoT that can work well across a variety of different mobile. Operating systems and smartphones with different hardware components. As a result, it is important to test on many devices or configurations to find bugs that result from fragmentation.
Test from all angles
Second, IoT tests must be executed from various angles in order to uncover bugs that affect both IoT. And its corresponding software, most likely a mobile application. It is also essential to test functionalities and the usability of the IoT. And software to obtain an accurate report of the quality. Of the connectivity (object to software, software to object, and behaviour in case of interactions. This will allow QA teams to uncover bugs that make block key functionalities and diminish the user experience. 
Test Bluetooth and Wifi Connections
Third, test the IoT's ability to connect or pair with smartphones and/or other smart devices. In particular, verify that the IoT is able to connect to other devices via a Bluetooth connection as well as wifi networks. Connecting and staying connected to another device or network can be difficult. Bugs that affect an IoT's connections can hinder its ability to communicate and share data consistently, and thus making it useless. To avoid these difficulties, it is essential to properly test an IoT's ability to connect to other devices.
StarDust partners with a plethora of brands to execute hundreds of QA campaigns including those for various IoT devices. This trend is set to continue giving the fact that IoT's represent nearly 25% of our clients' QA needs today. Learn more about our experience testing IoT's by exploring a client testimonial for a major IoT manufacturer.
The Evolution in 5G and Internet of Things
During the past decade, the Internet of Things (IoT) has revolutionized ubiquitous computing with a multitude of applications built around various types of sensors. A vast amount of activity is seeing in IoT based product lines and this activity is expecting to grow in years to come with projections as high as billions of devices with on average 6-7 devices per person by the year 2020. With most of the issues at device and protocol levels solved during the past decade, there is now a growing trend in the integration of sensors and sensor-based systems with cyber-physical systems and device-to-device (D2D) communications.
5th generation wireless systems (5G) are on the horizon and IoT is taking the center stage as devices are expecting to form a major portion of this 5G network paradigm. IoT technologies such as machine to machine communication complementing intelligent data analytics are expecting to drastically change the landscape of various industries. The emergence of cloud computing and its extension to the fog paradigm with the proliferation of intelligent `smart' devices is expecting to lead to further innovation in IoT. These developments excite us and form a motivation to survey existing work, design new techniques, and identify new applications of IoT. Researchers, scientists, and engineers face emerging challenges in designing IoT on the basis of systems that can efficiently by integrating with the 5G wireless communications.